So you are thinking of buying a Fendi handbag, you went to a Fendi store, found the one you like, then searched for a better price online and found several with 30% discount.
But now you are not sure if these are authentic Fendi handbags. What you need now is a good, simple and comprehensive Fendi handbags authenticity guide. So here it is!
To find out if your new Fendi bag is authentic just follow these checkpoints:
1. Fendi logo, hologram and RFID. This is the first and most tricky point. Many authentication articles state that if Fendi bag has no hologram you should not buy it.
This is the biggest Fendi myth and it is NOT TRUE!!! Those articles might just be outdated or not professional! Indeed since 2004 all authentic Fendi bags had holograms, BUT from 2010 they don't have them any more because Fendi hologram was replaced by Fendi RFID tag with chip inside!
You will not find an modern Fendi bags like Fendi By The Way bag, Fendi Dotcom bag or Fendi Kan I bag with a hologram. Instead they will all have:
1. Fendi Serial number
2. RFID fabric tag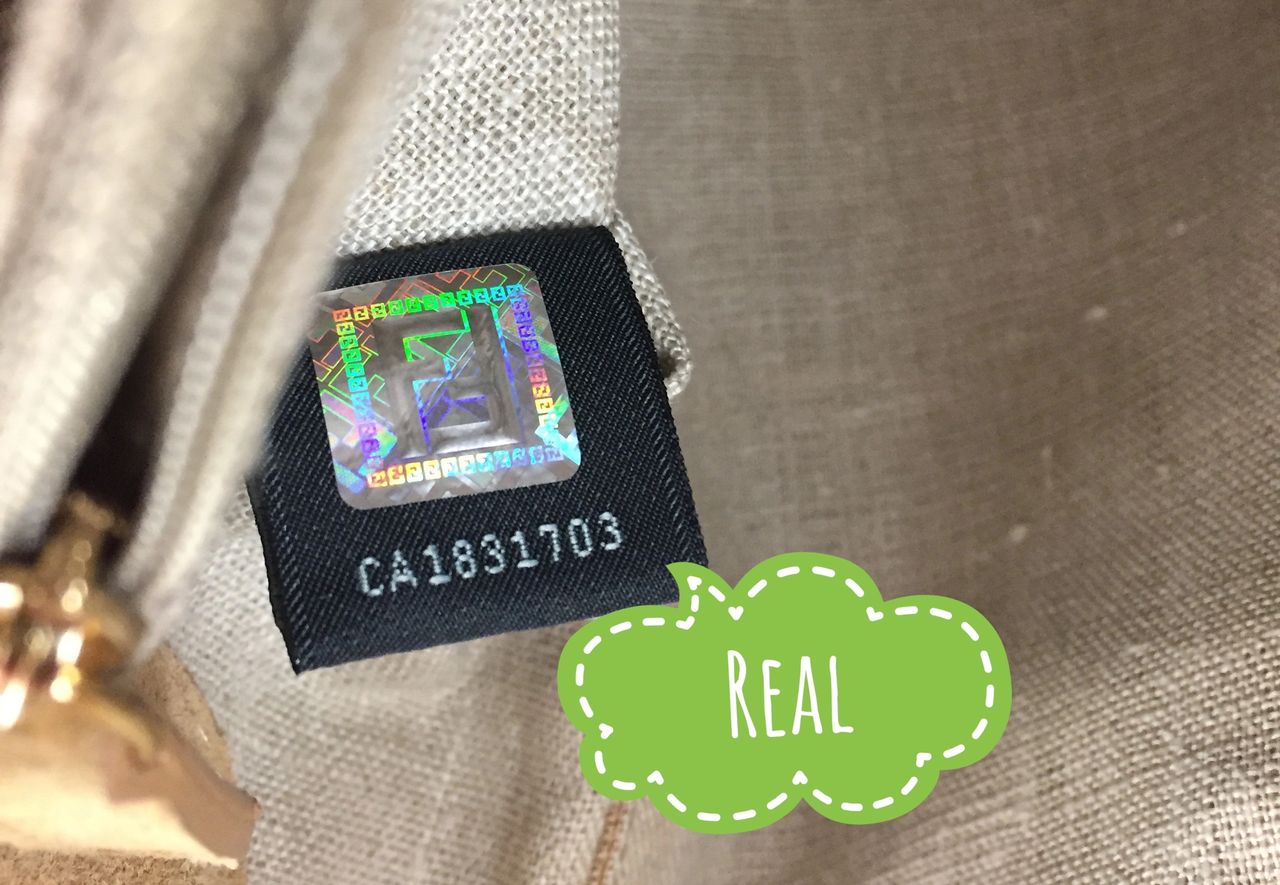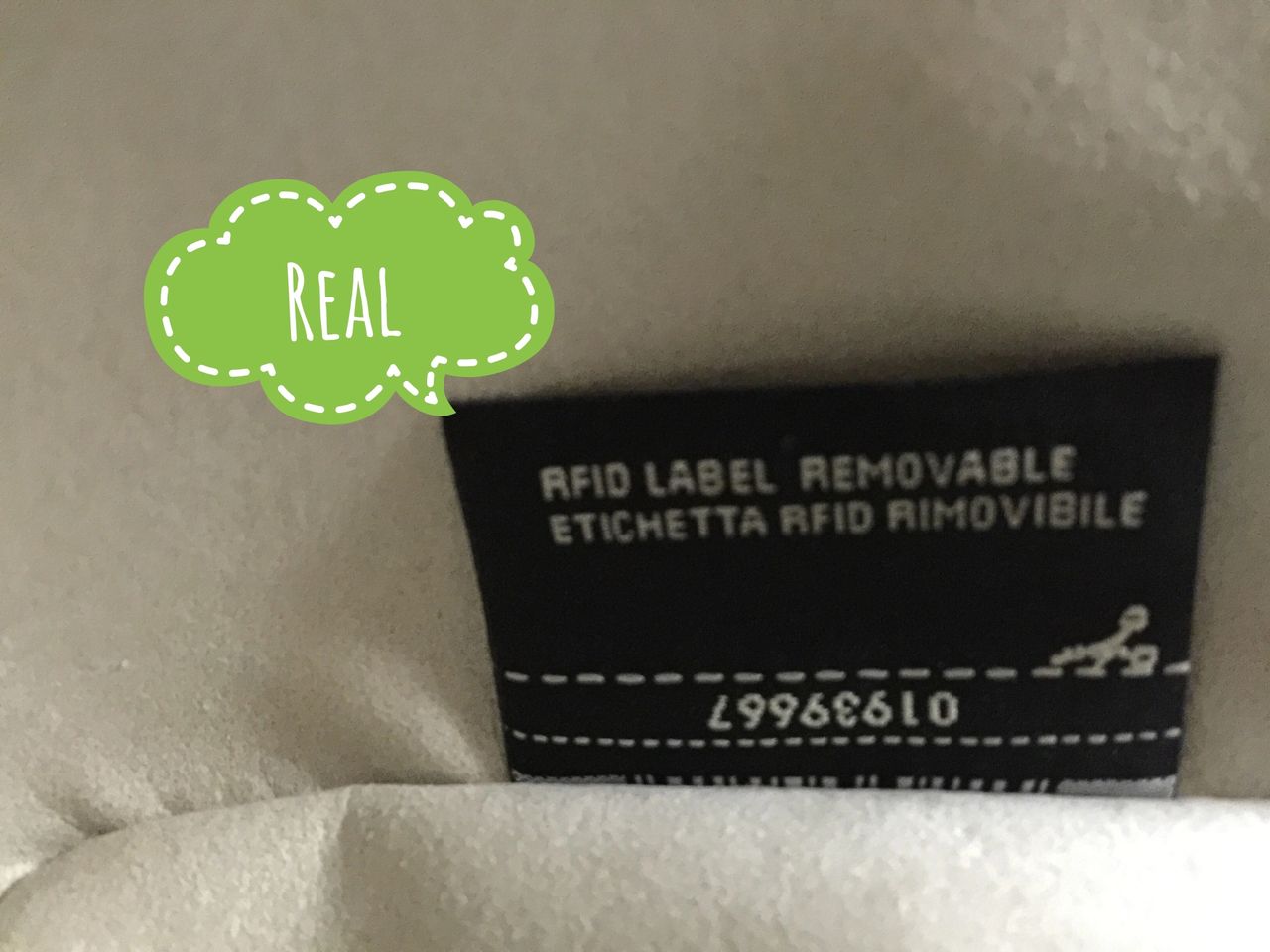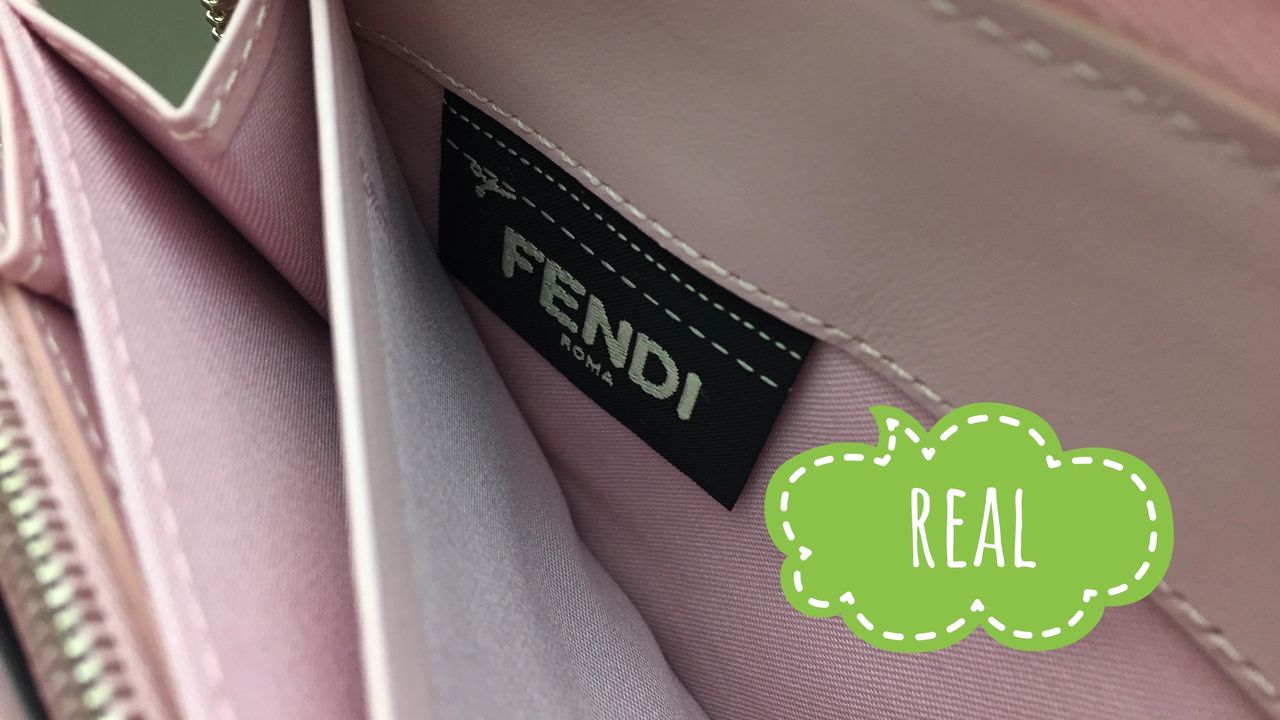 Fendi serial number
The serial number is a 16 or 17 symbol number, consisting of digits and letters separated by dashes. It is embossed either on a back side of a leather Fendi logo, or on a narrow leather tag, sewn in a seam in one of the corners or pockets. It is never made of fabrics.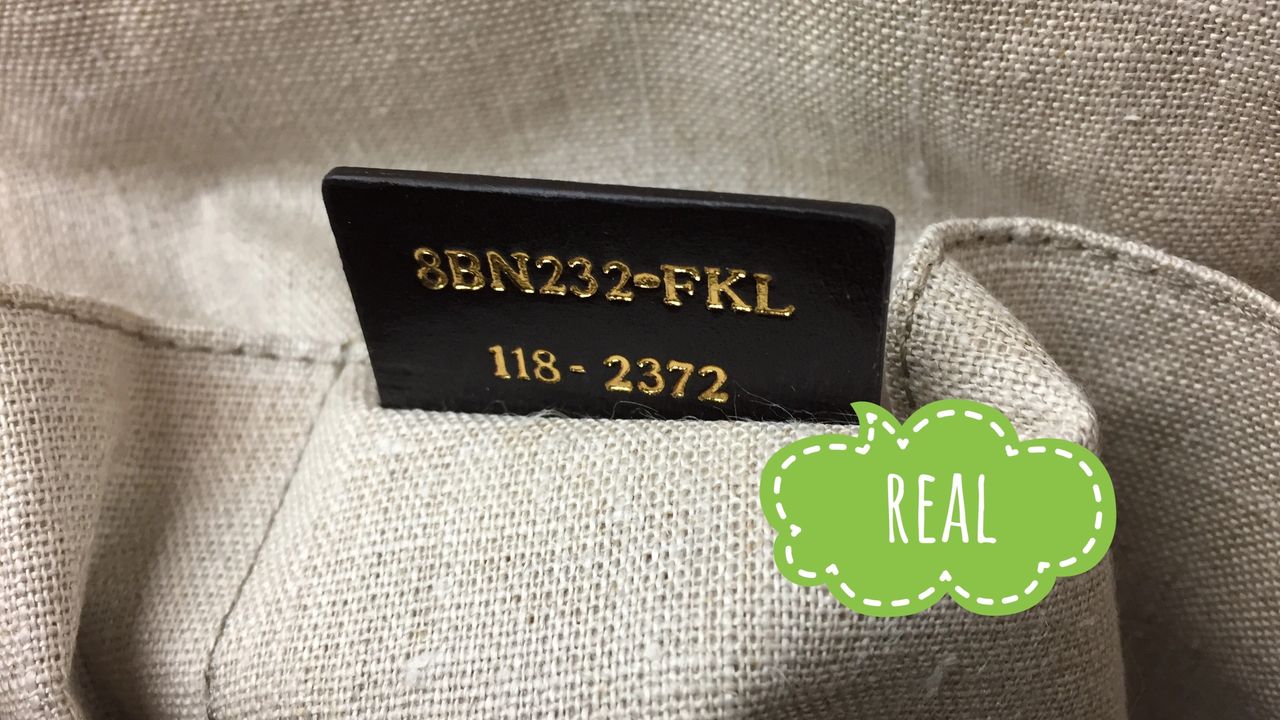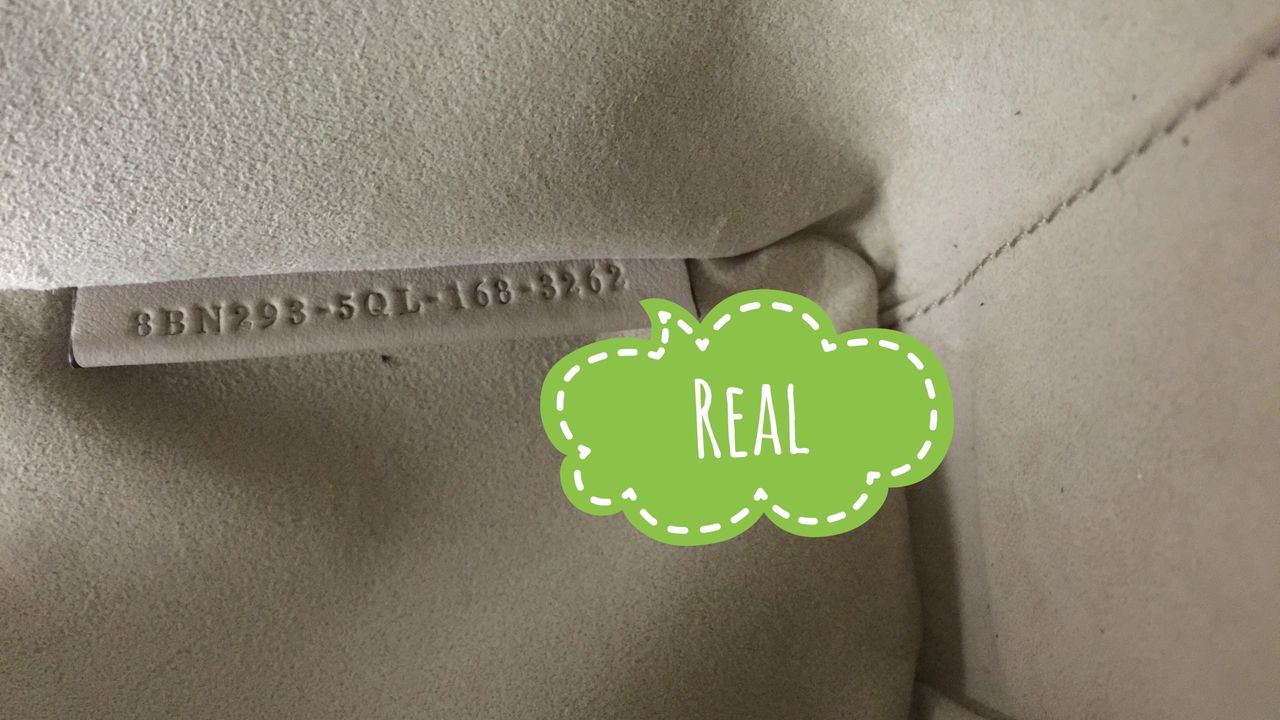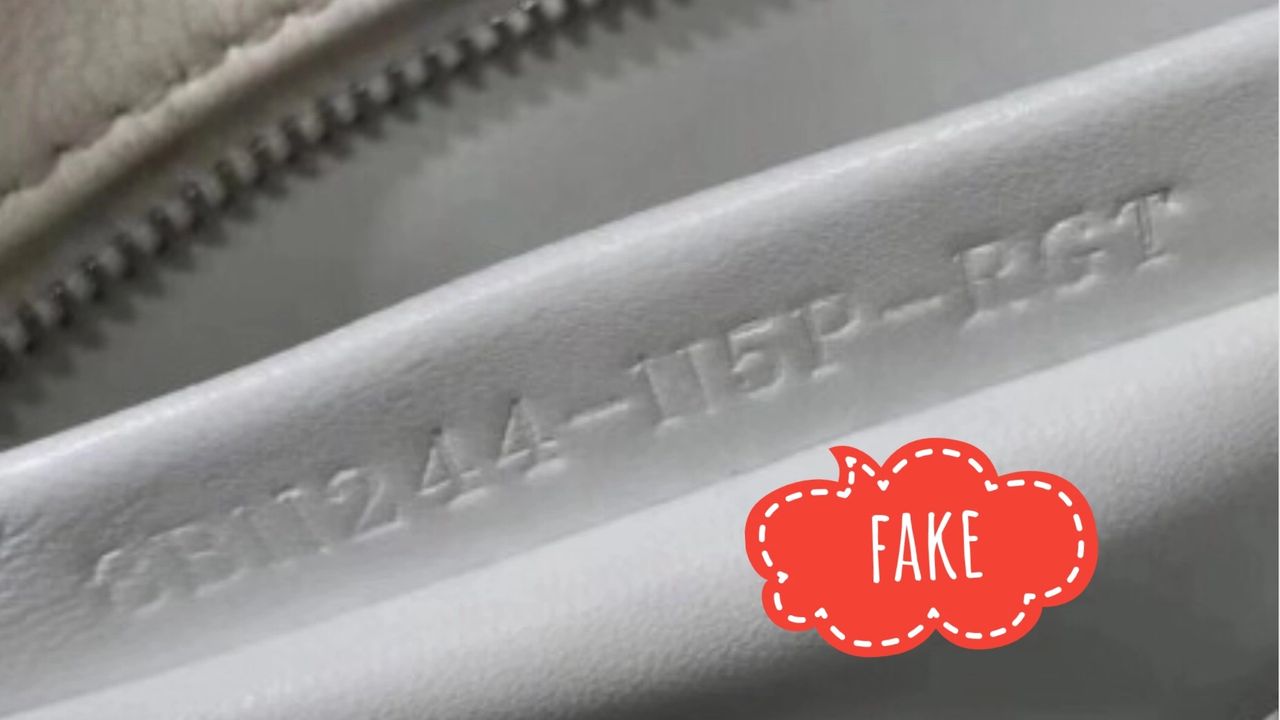 4. As to Fendi RFID tag, it is always a fabric tag with 8 digits, sewn on this tag (never printed). This tag contains a wireless FENDI RFID chip inside.
RFID – is a Radio Frequency Identification technology with chip that contains all the information about the bag: its model, serial number, color, manufacturing details and even bag history.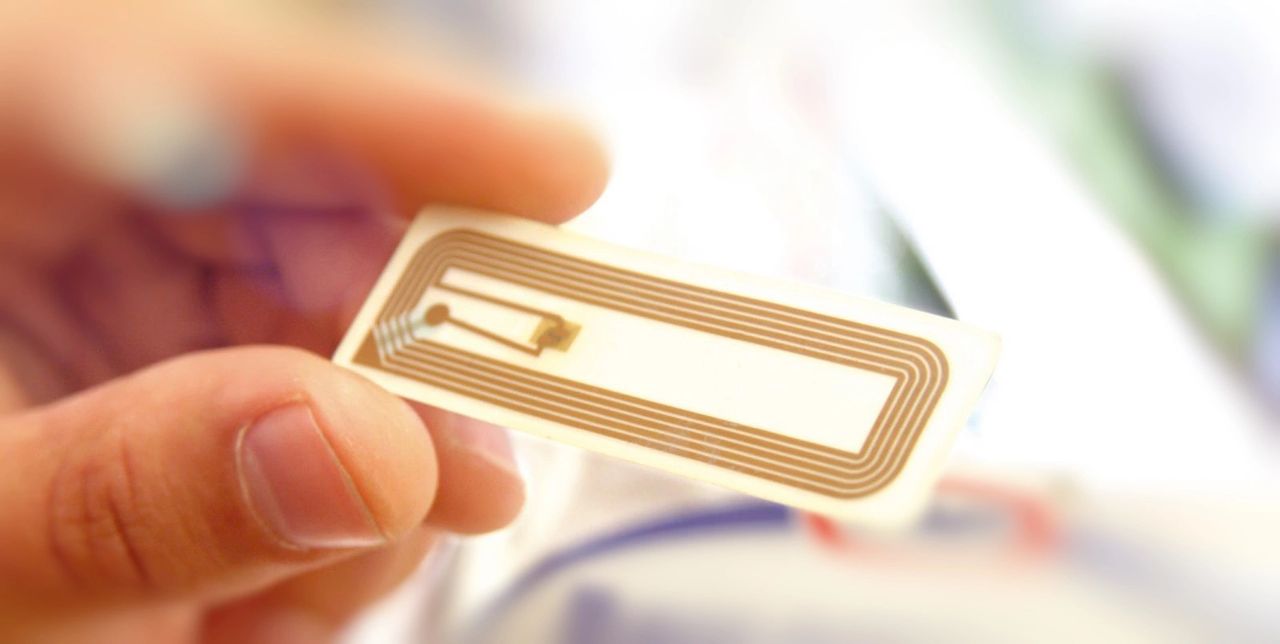 Similar technology is used in your credit cards, ID cards to enter your office, car stickers to enter you gated community condominium, logistics and many other areas of a modern life.
You would need a special RFID reader device to read this information, or in some cases FENDI store can do it for you. So having a RFID chip inside the bag made the hologram useless. If you find a FENDI bag for sale with both RFID tag and hologram tag, just laugh – it is 99% fake!
The only exception could be some bags from 2015, when Fendi was in transition from the hologram to RFID tag, and they used both of them on bags like Fendi 2jour and Fendi By The Way Bag. But this happened for a very short time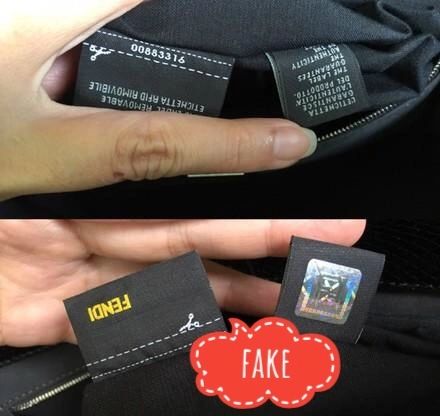 Pay attention that the presence of RFID tag does not confirm the authenticity of the FENDI purse! Some fake FENDI bags have fake RFID tags, but without any chip inside, so pay attention to the material, quality and fonts of the tag and compare them to the authentic ones on www.monalisalikes.com
5. Next thing to check is the Fendi logo. Inside the bag you might find a leather tag with Fendi logo embossed, or the metal plate. In either case it should say "Fendi Made in Italy". The stitching around the tags should be perfectly neat, with all similar stitches. Plaque should be the same color as all metal hardware. The font should be crispy perfect, with no paint leaks, or uneven edges of the engraving.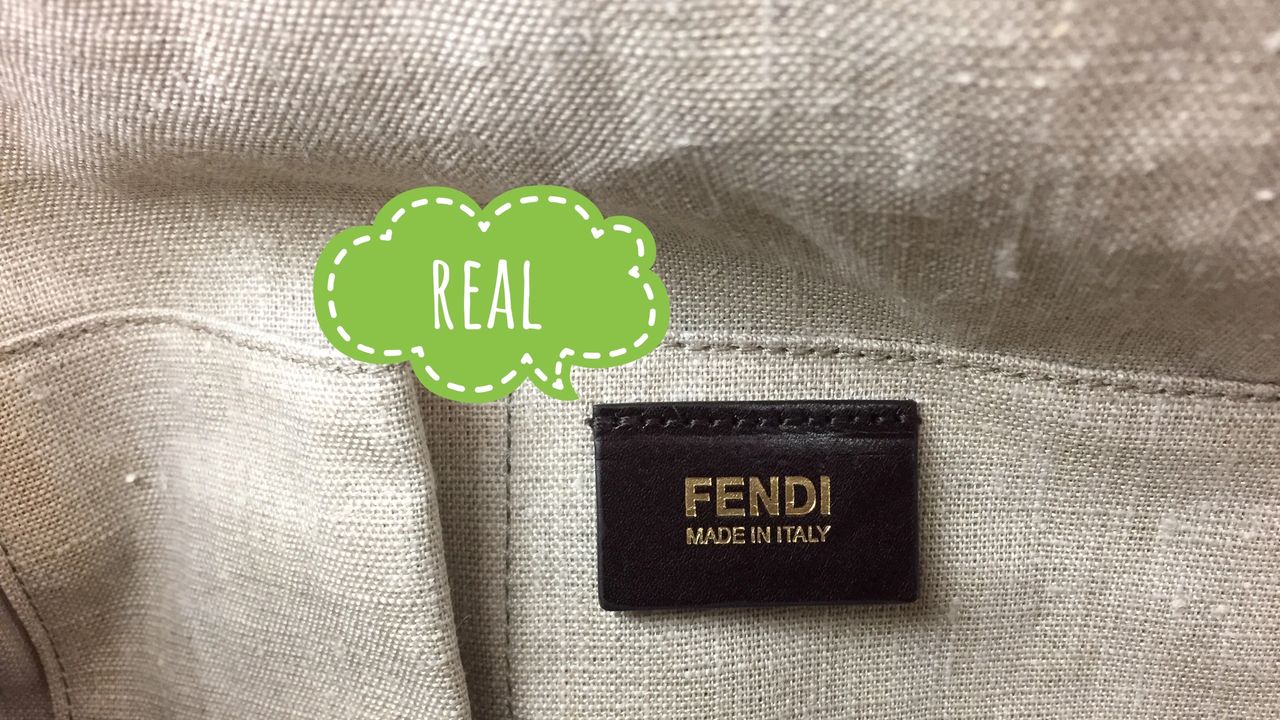 6. Front logo is usually "Fendi", or "Fendi Roma", printed or on the front. Sometimes it may be on a leather plate.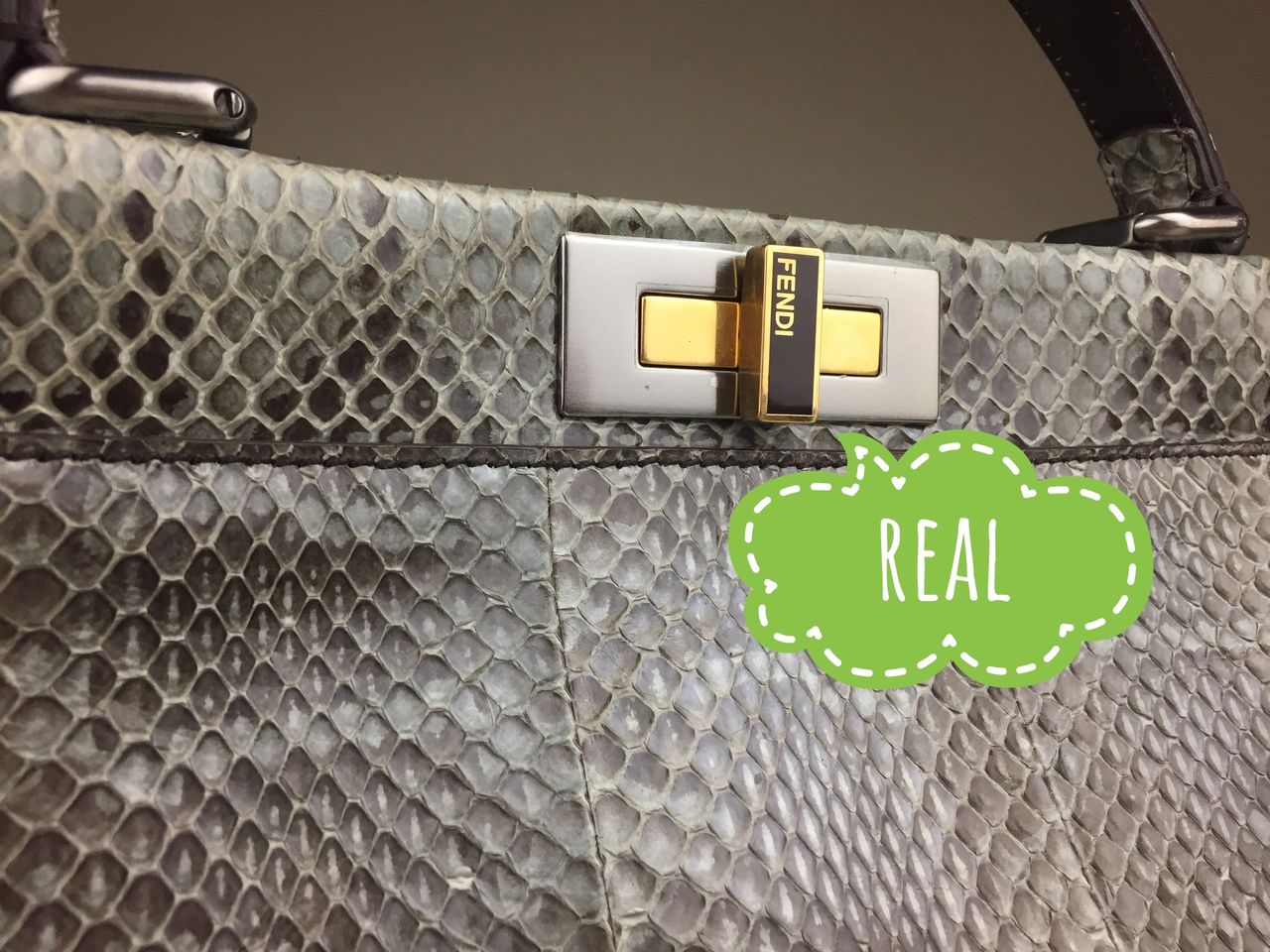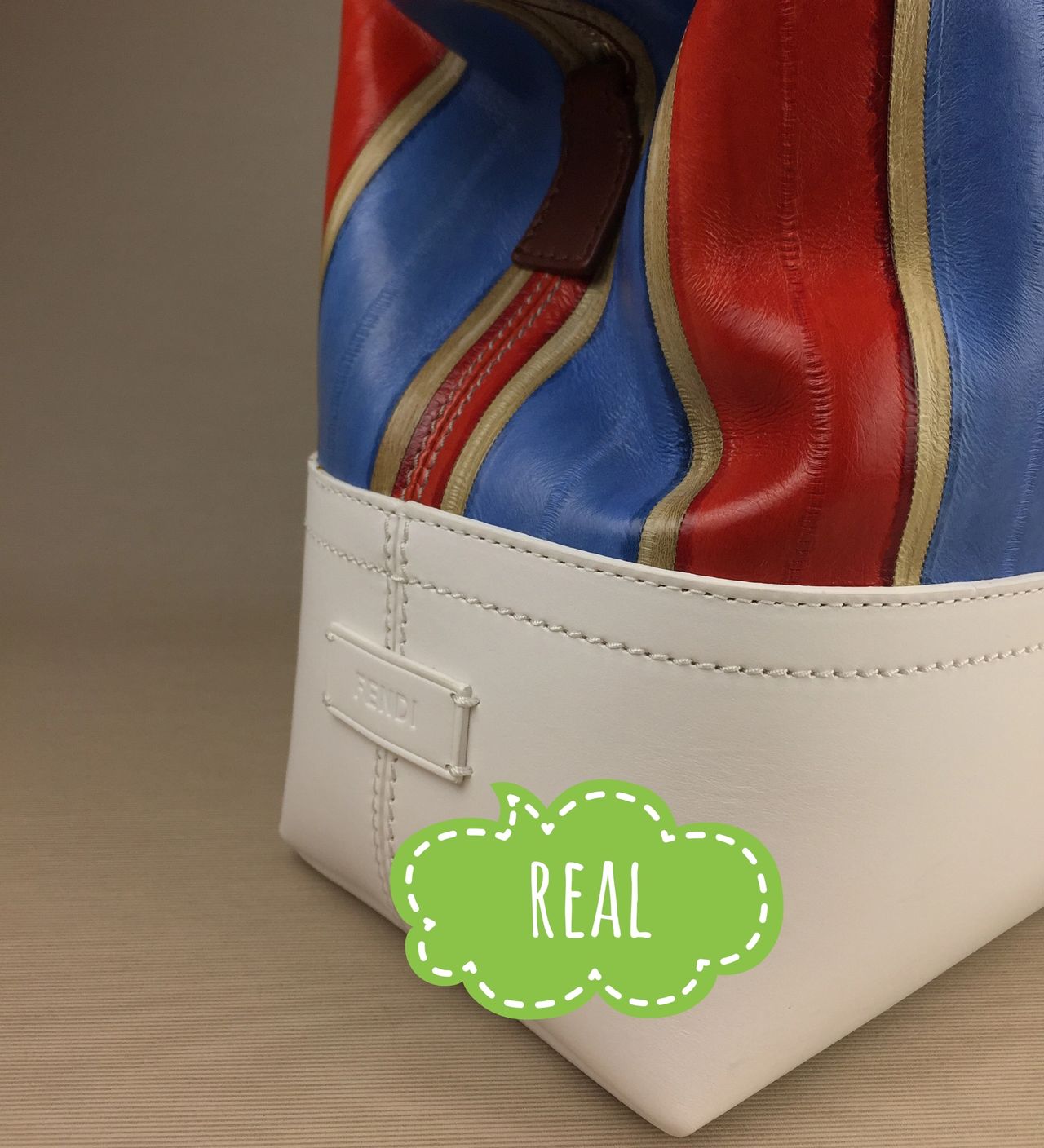 7.Fendi hardware. All metal parts should be smooth and shiny. But not cheap shiny. All locks should turn smoothly, never loose, with no space between the parts.Fendi purses always have a lot of engravings on their hardware: on the bottom studs, clasps, rings, stud closures. Fendi zipper usually wears Fendi FF logo on the back side.
Check if the bag you're going to buy has it and it's font – it might be an easy catch. While looking on all those logos you should remember, that Fendi bag costs thousands dollars, so think if the quality of those engravings matches the price. Compare them to the photos to authentic Fendi engravings on www.monalisalikes.com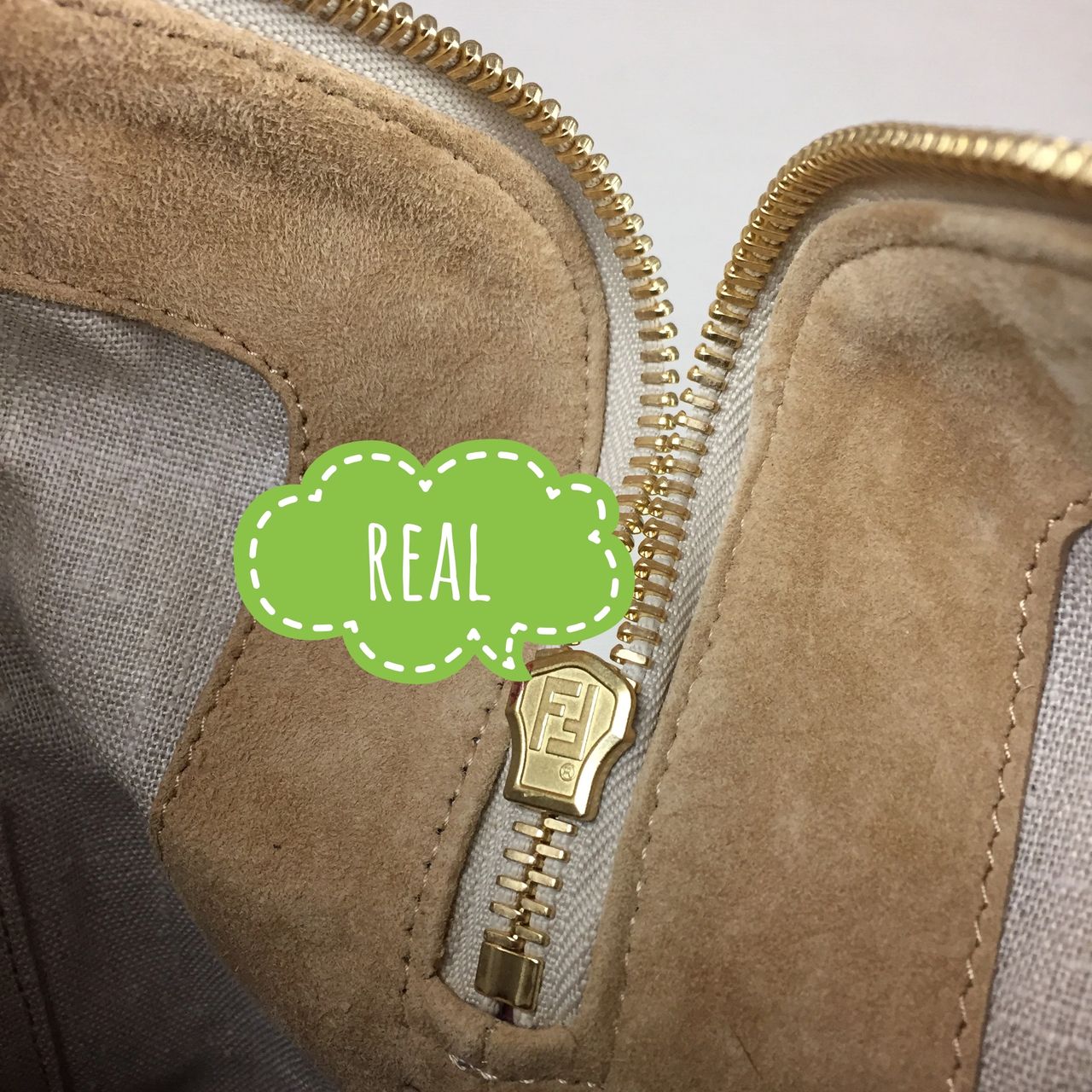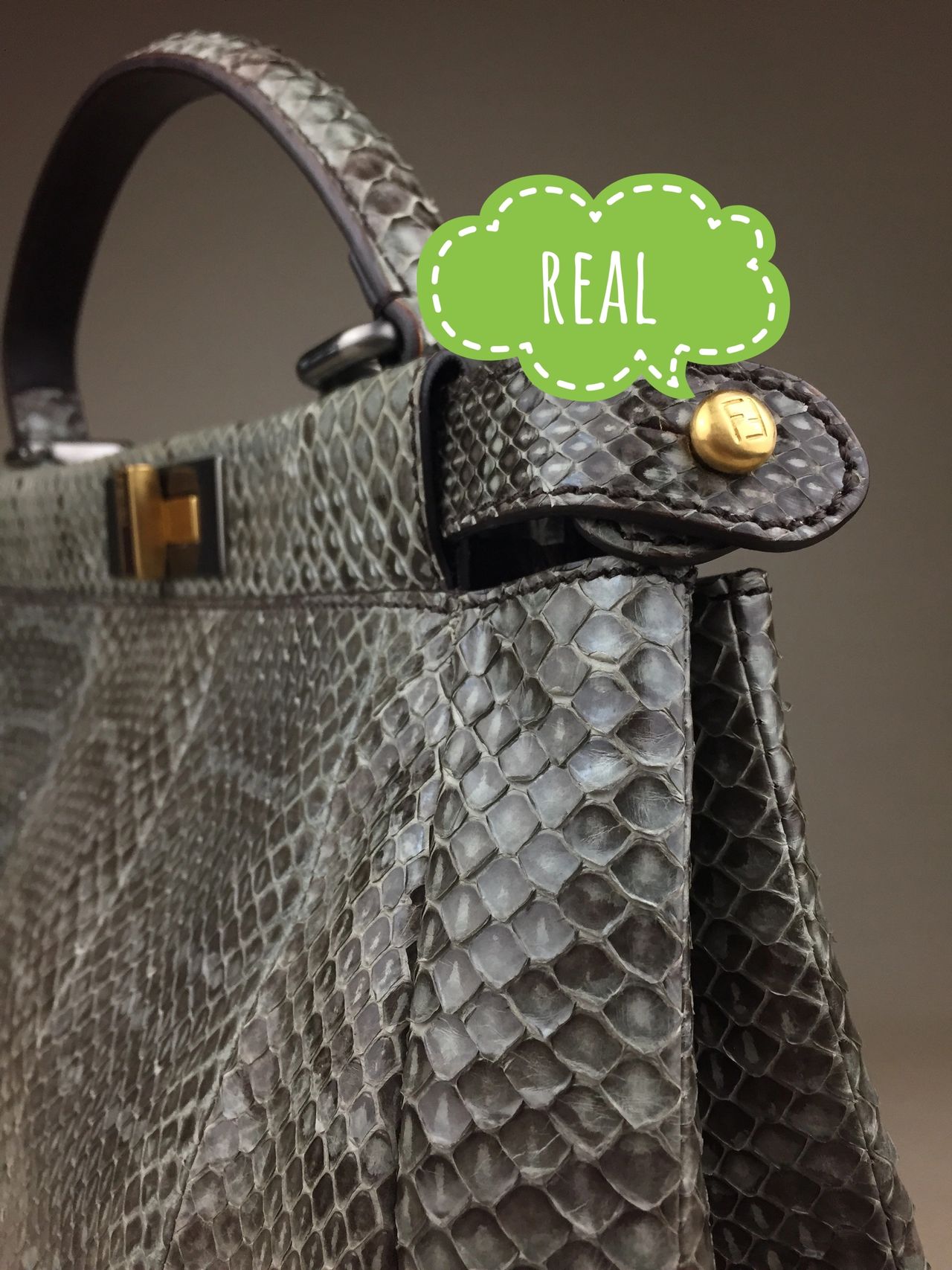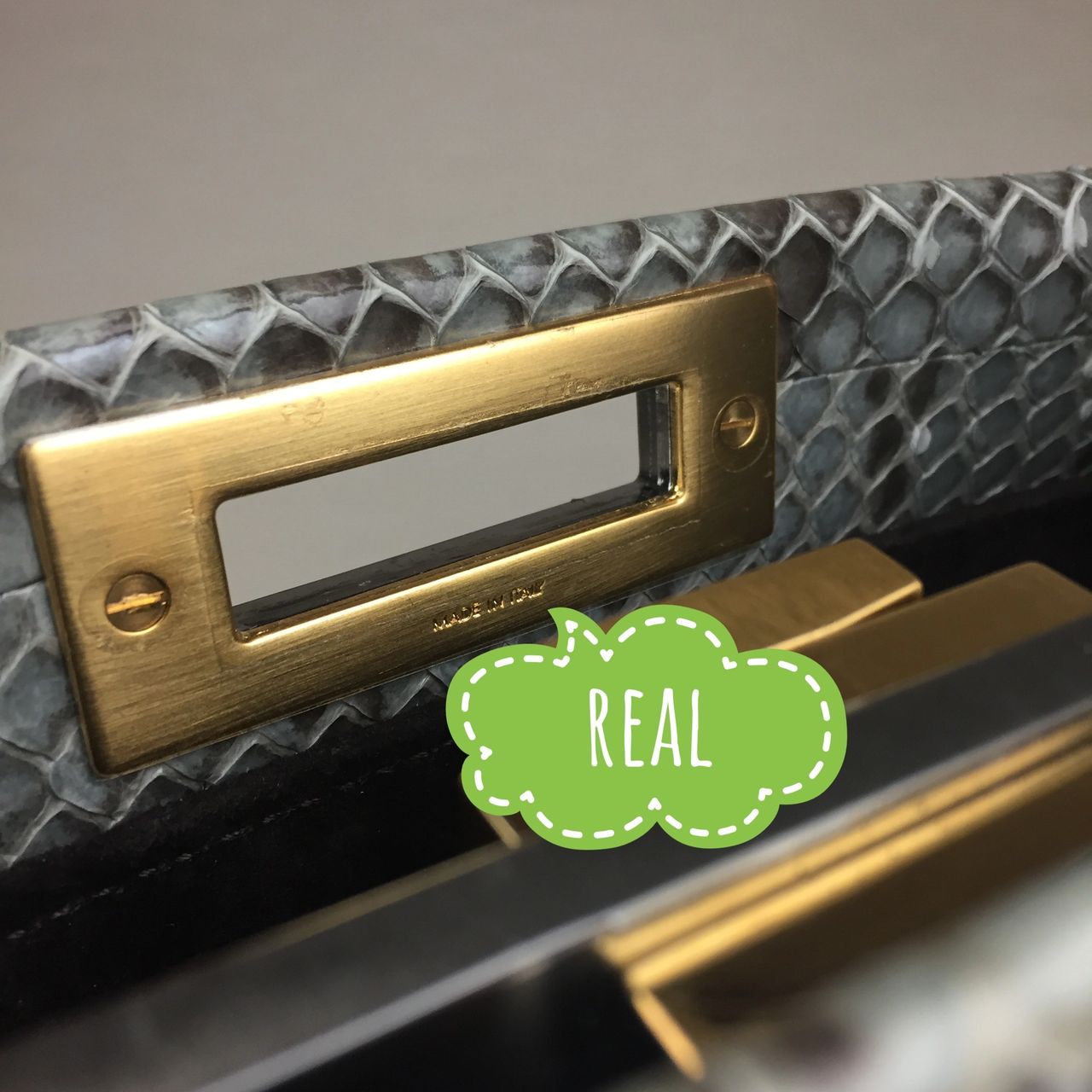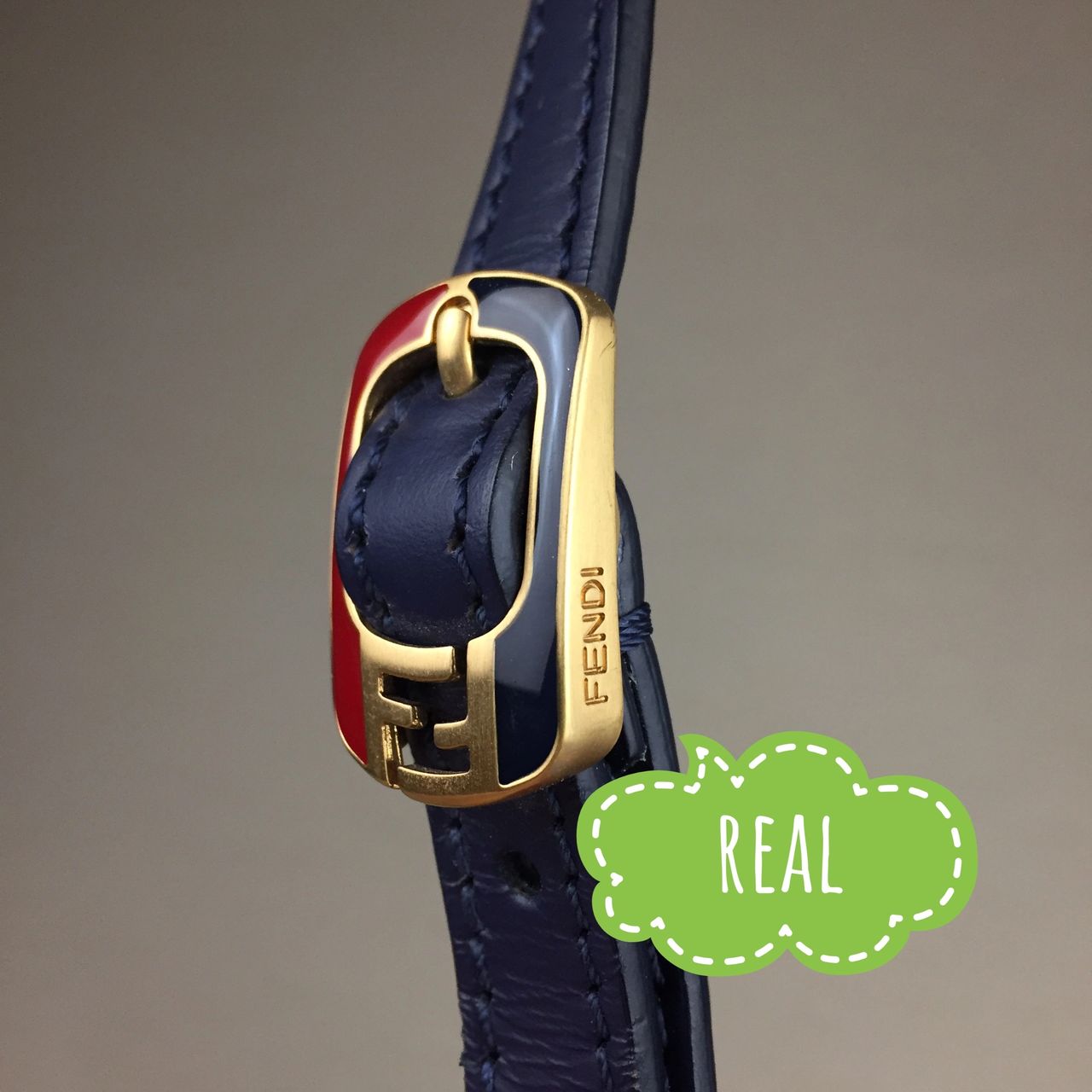 8. Stitching. Fendi handbags always have perfect stitching everywhere. Places to check are stitching around tags, ending of the straps, corners and in hidden places, where replicators did not expect you to look at.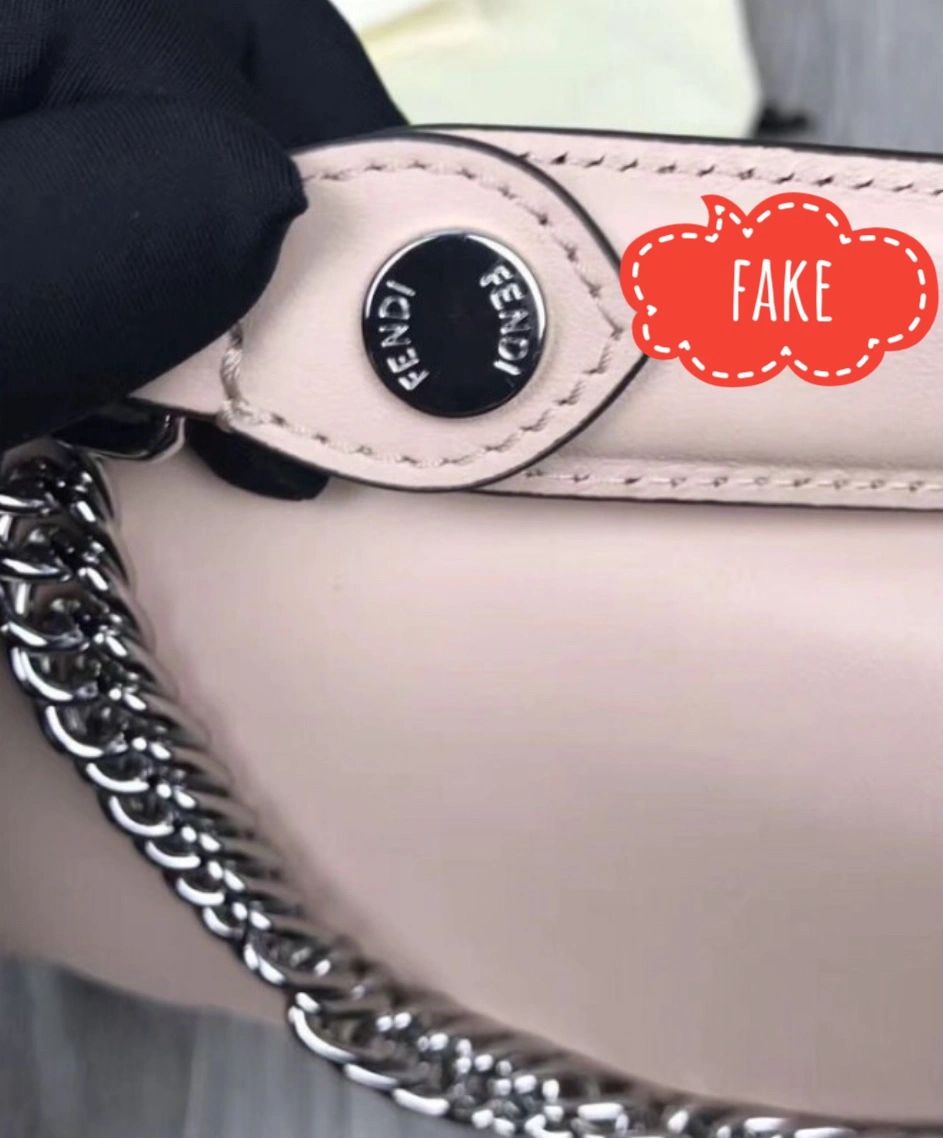 9. Fendi paperwork and boxes. Authentic Fendi purses come with paper card which contains bar-code, model, color and serial number. The number should match the one on a leather tag inside the bag. The card is sometimes called Fendi authenticity card, but is just a paper tag.
This card is always placed in the pocket, never hangs on the bag. Bag is also accompanied by care booklets. All the paperwork that comes with modern Fendi bags is off white and a little bit grainy.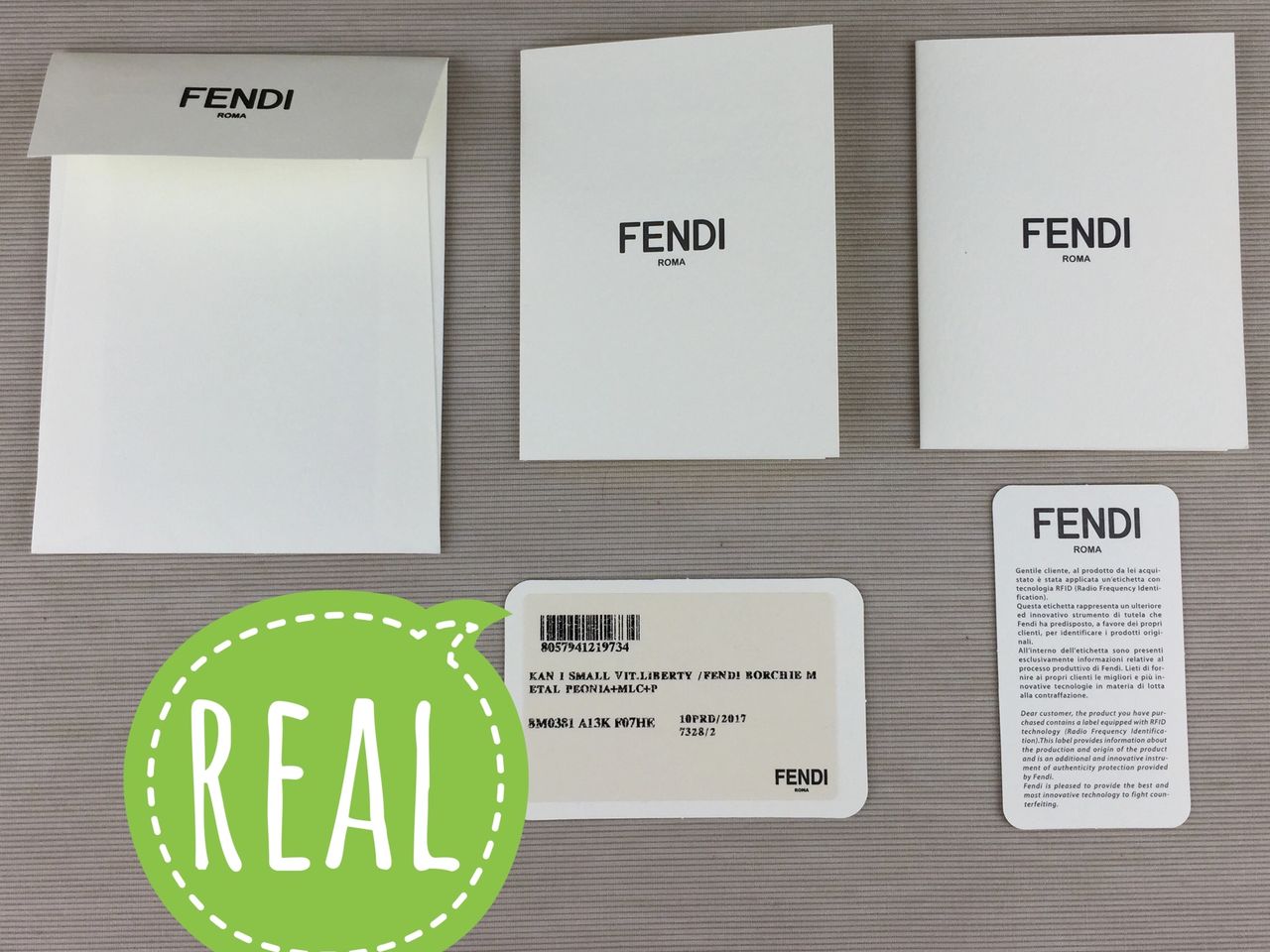 Older bags came with yellow papers. Pay attention to the font and quality of the papers.
Real Fendi handbags may come in a yellow carton box, which can be placed in a brown logistics box. Both boxes contain stickers with bag model and serial number.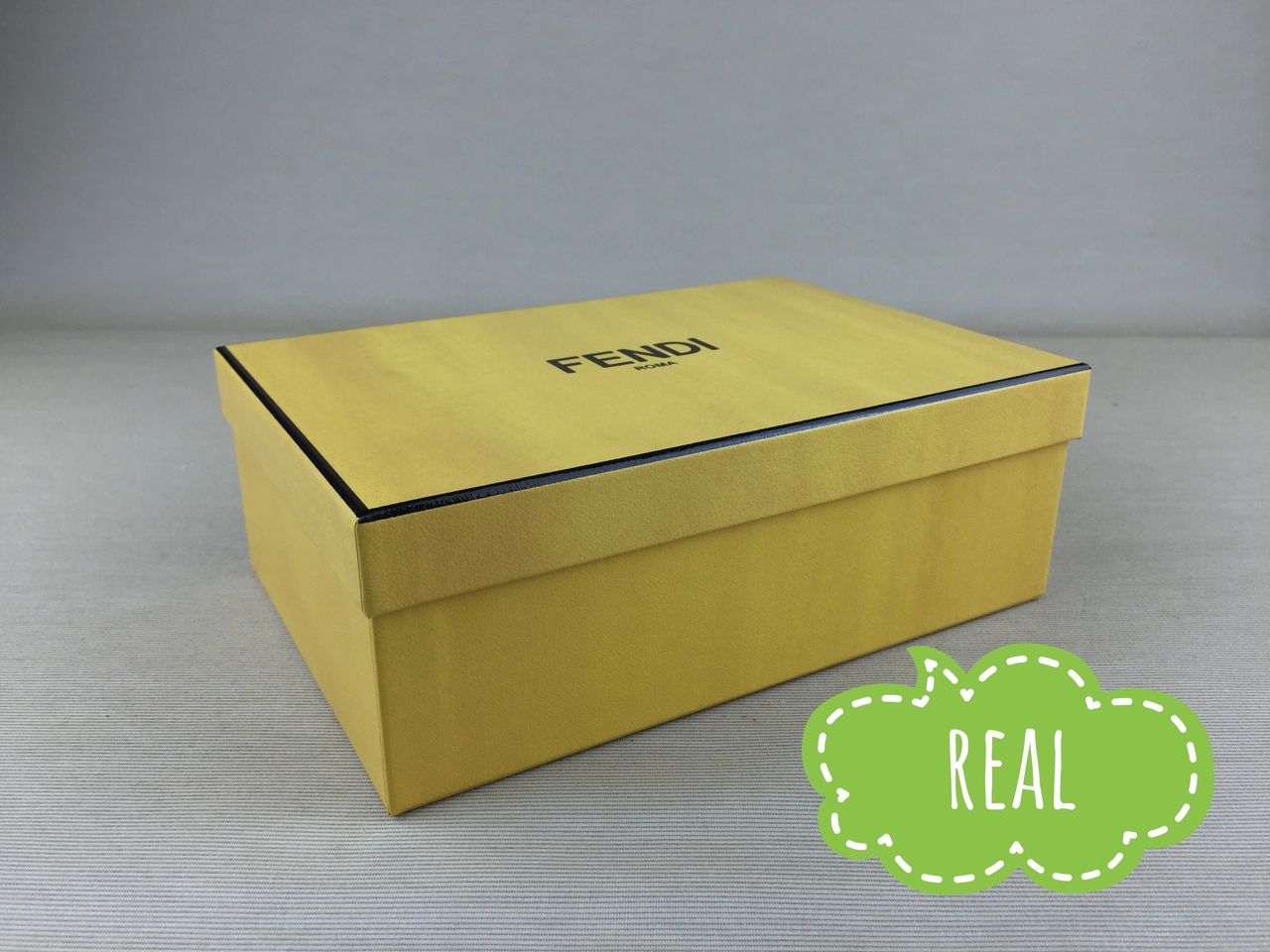 Modern Fendi dust bag is white with black ribbon and black logo on it
Please remember the main thing abou authenticity: you should trust a plece where you buy it. The safest way to buy an authentic Fendi bag is to buy it from a trusted store like Monalisalike.com – we always guarantee the authenticity of items we sell.
More Articles
We divided our catalog in multiple categories for a better experience
Subscribe to our Newsletter and get -10% OFF your first purchase
Stay updated with newest arrivals and exclusive designer deals.