In this Celine handbag authentication guide we will show you simple steps how to tell an authentic Celine bag from fake. We want to keep it as simple as possible and instead of explaining how to "use a microscope to examine the softness of the bag", our guide how to authenticateCeline handbags will be very easy and simple.
And we found, that there is very little information on the web about popular Celine bags like Trio, Trotteur, or Sailor so we will focus on them.
If you'd like to watch our official video on how to authenticate your Celine handbag:
Now, let's continue with the article.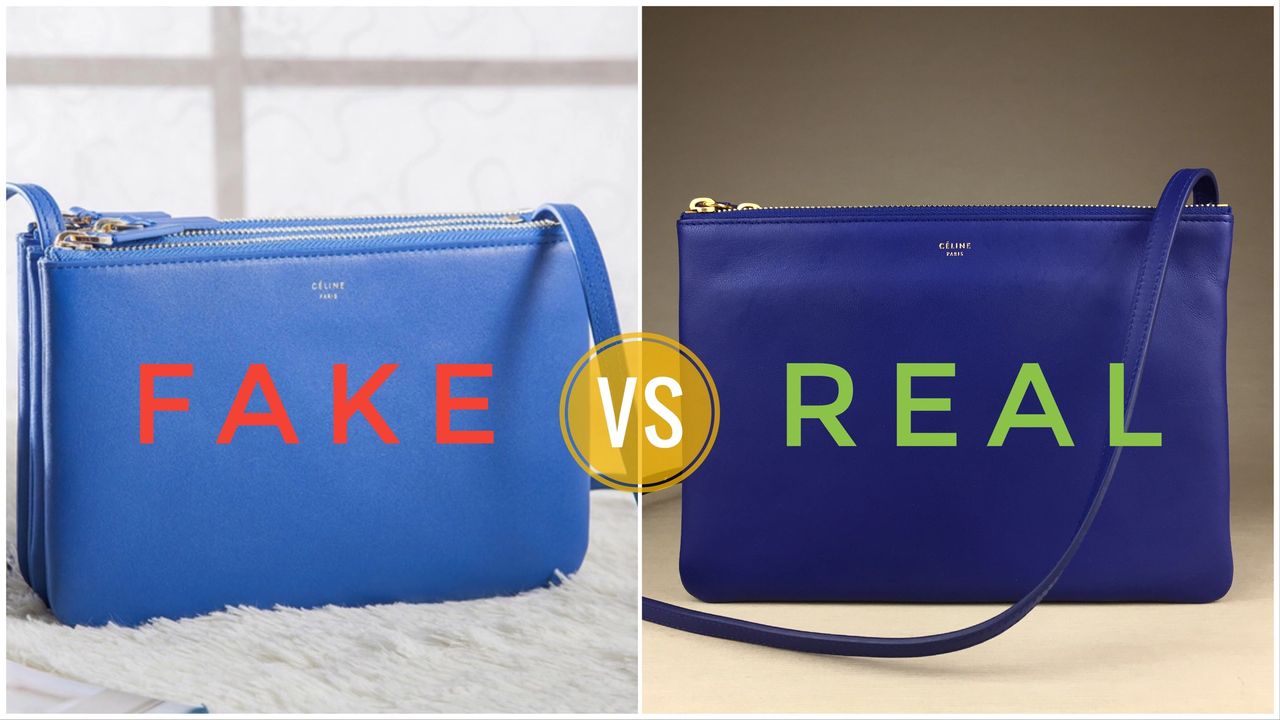 So, to understand if the Celine handbag is authentic, you have to check the following points.

1. Zipper
Simplest, most obvious and number one place to check is zipper. As you may know Chanel uses Lampo zippers, Dolce & Gabbana uses YKK, Fendi has its FF-logo branded zippers, some brands use RIRI.
As to Celine – in 90% of cases it doesn't have any logo on their zipper. BUT they always have a one-digit number on the front end and this a sure place to start your check with.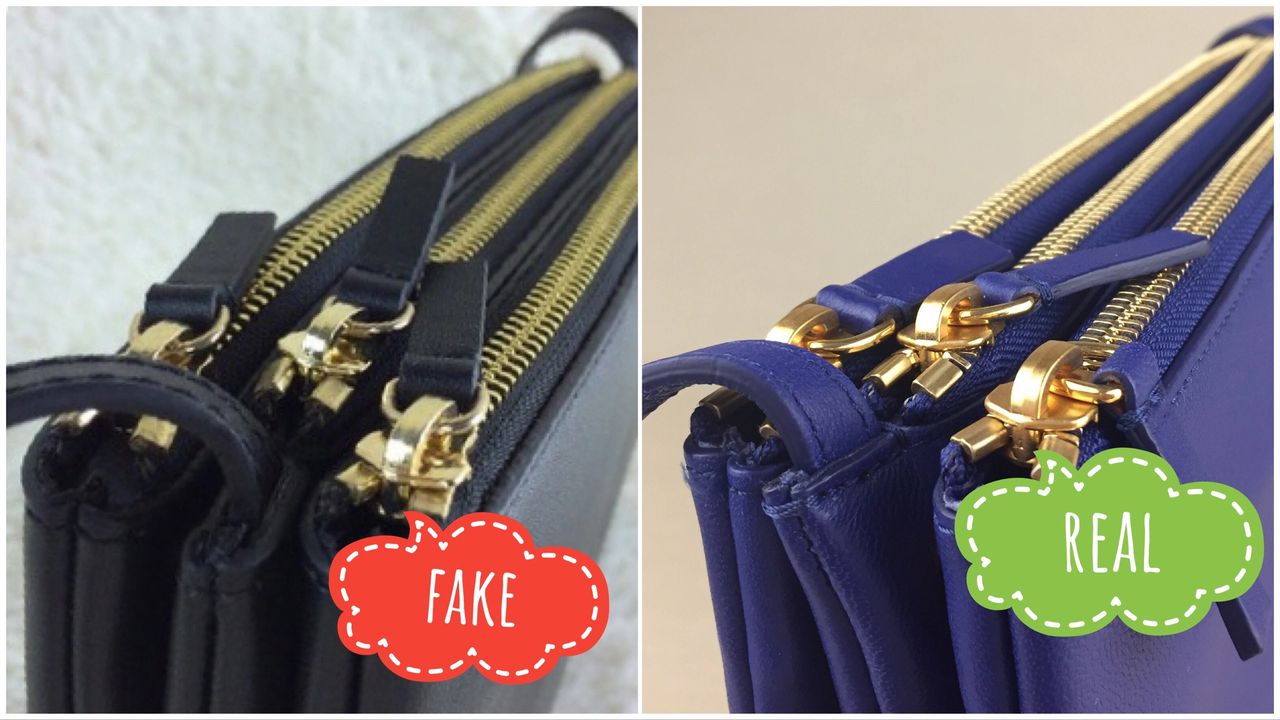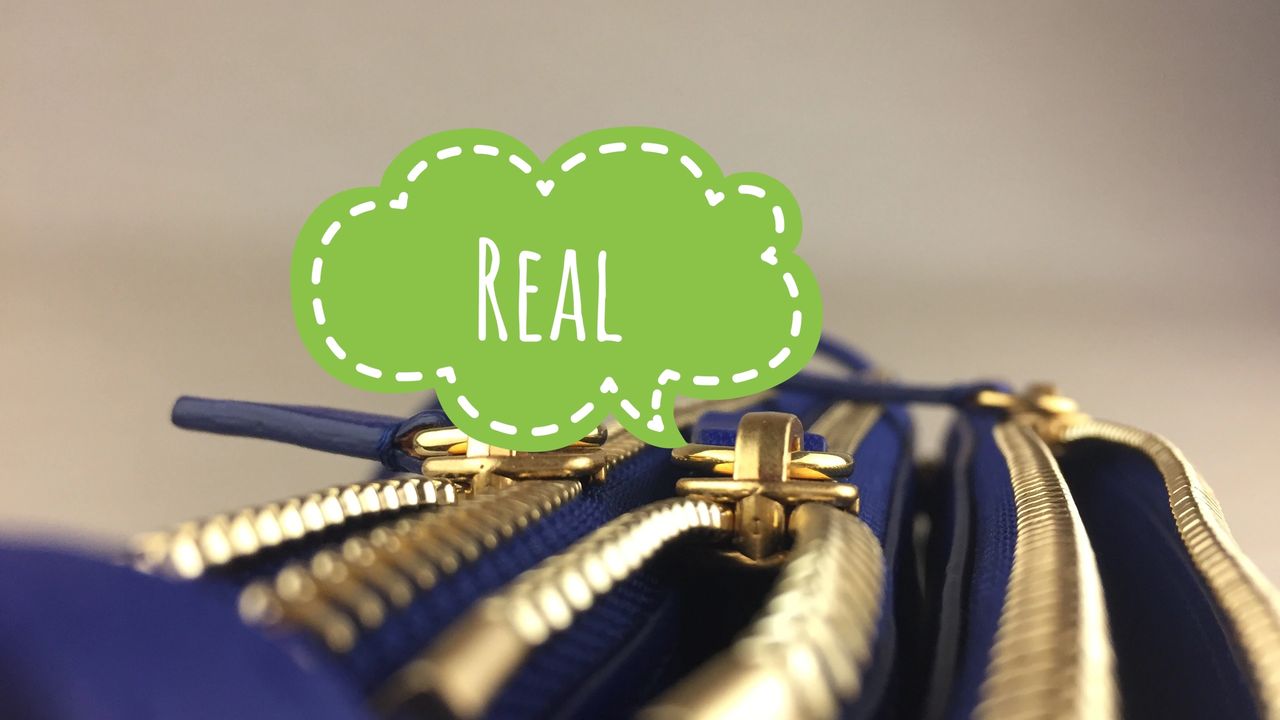 Please note that in some rare cases a Celine bag or usually a small Celine clutch may have a Riri logo on the inner side of the zipper and no number – do not worry it is totally fine.
Rings that hold the pulls are always D- or O-shaped with round edges, never flat and edgy. The pull in Trio bag should be rectangular or some older version had a pull diagonally cut at the end.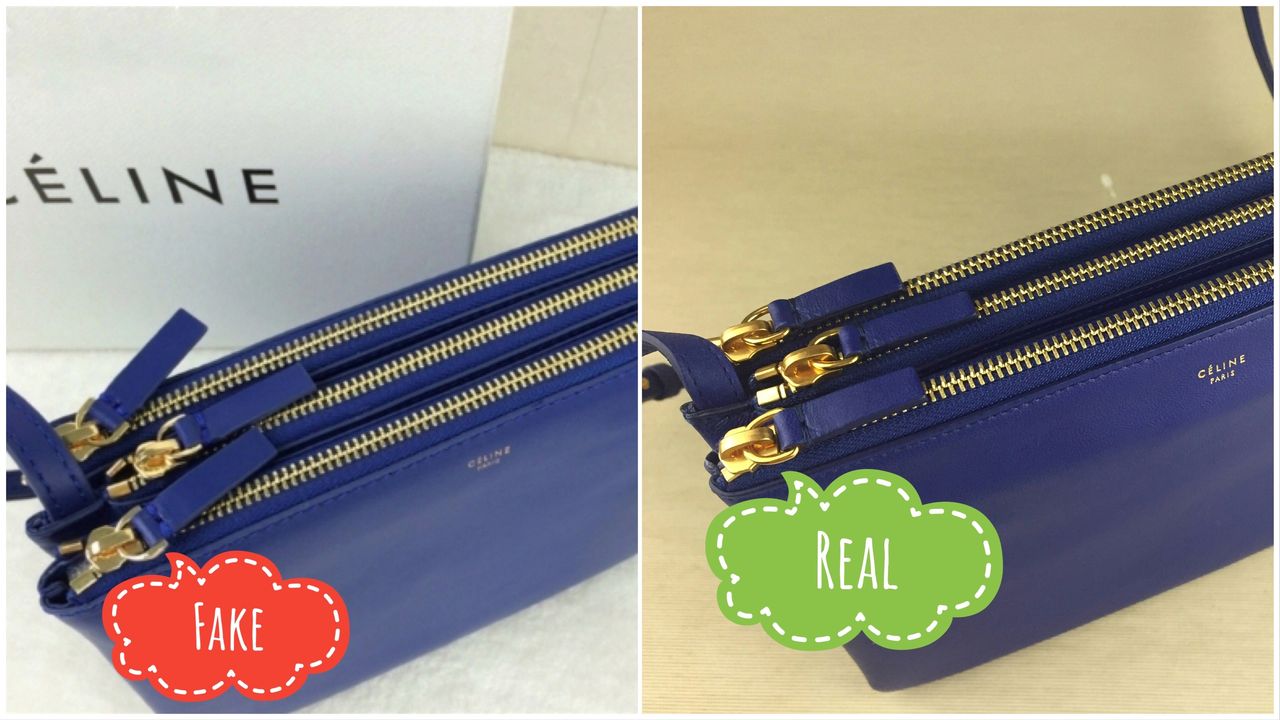 2. Stitches
Being a premium brand requires premium quality of all the details. Stitches are very even and never visible where you do not expect to see them. On most fake trio bags you can see stitches on the edges of every pocket. This is a bad sign.
When checking a Trio bag we recommend you to compare it with our photos, so you can understand if it matches the stitching quality in some important places, like here.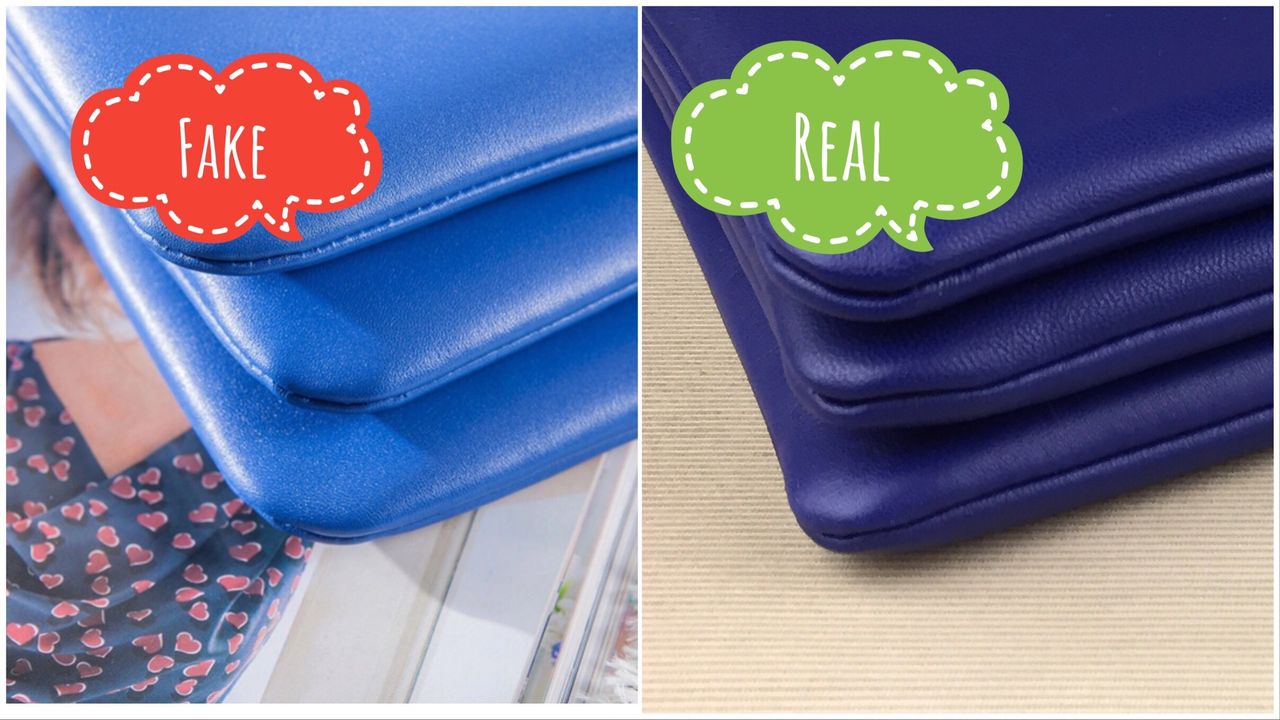 3. Serial number
"One letter – two letters – four numbers". Celine serial number always looks like this. All modern Celine bags use only this format.
All symbols should be stamped on the same height, have same size and font. Letters are always capital. Number is always stamped on a leather lining, or leather tag. Never on fabrics.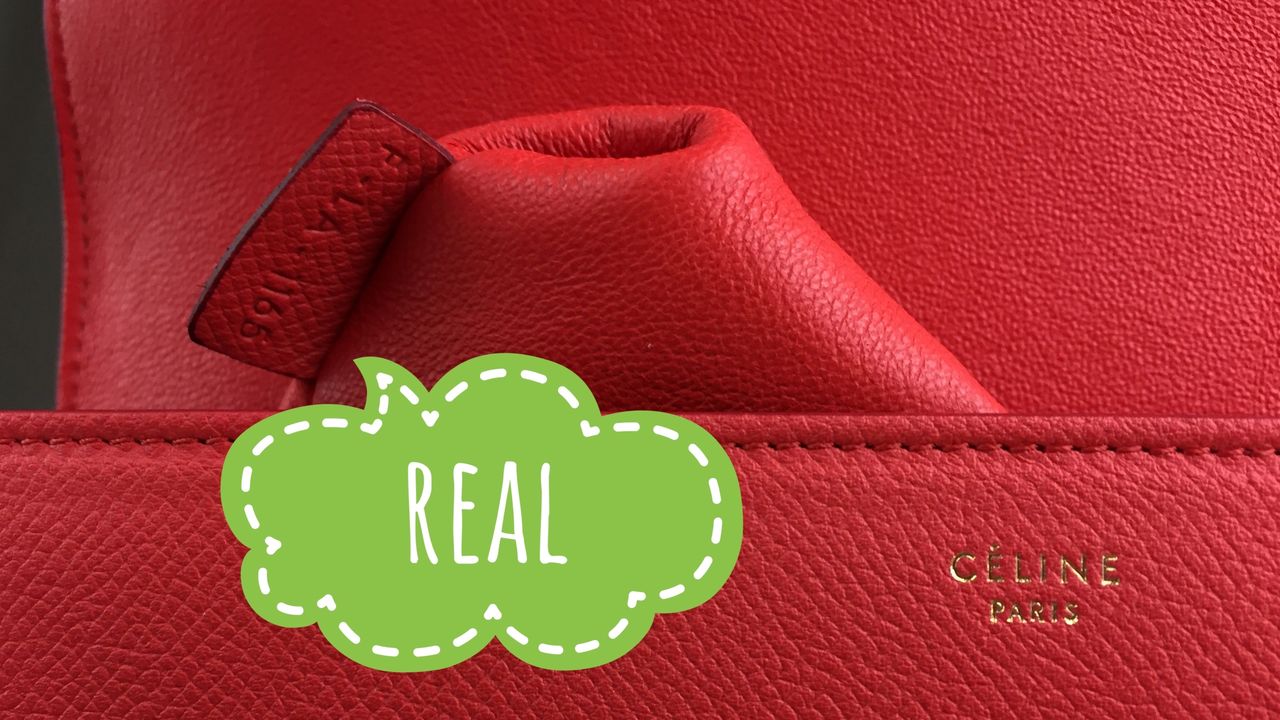 4. Logo
It is quite difficult to explain, how a real Celine logo should look, but certainly there are points to check:
– Color of logo always matches the color of zipper and hardware
– "CELINE PARIS" – that's what outside logo says. Not "Celine made in Italy", for example, or anything else.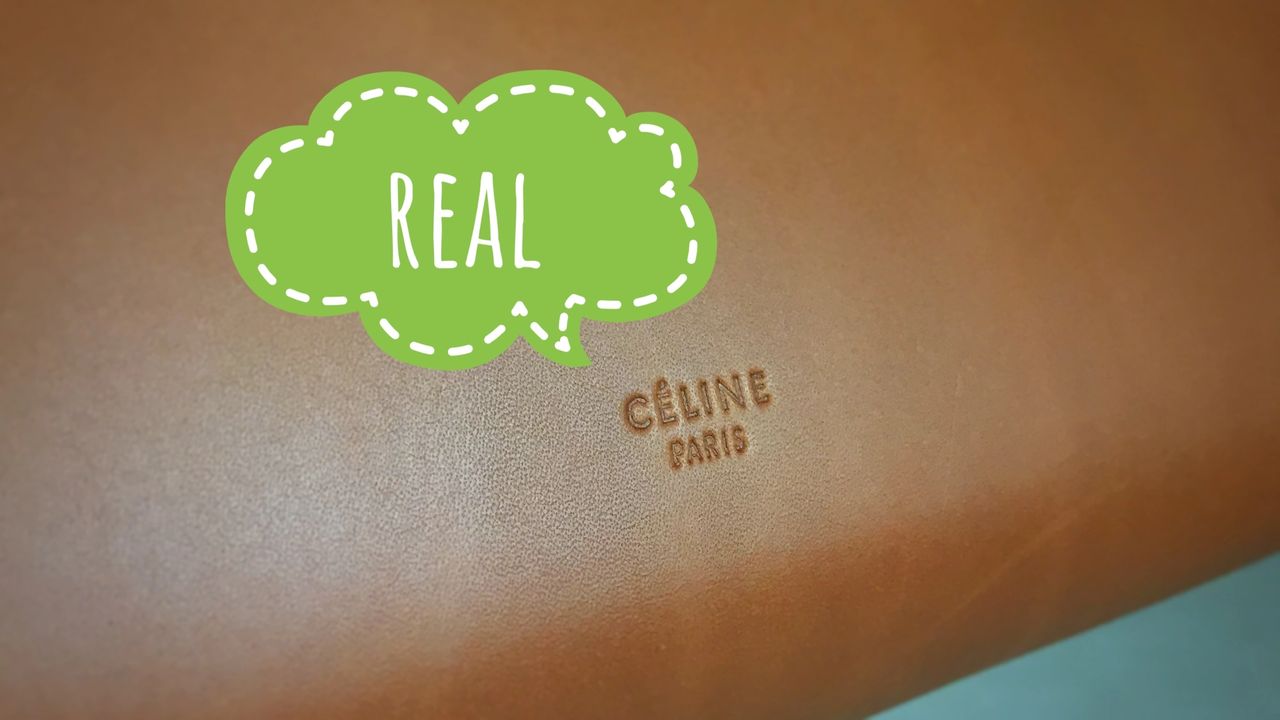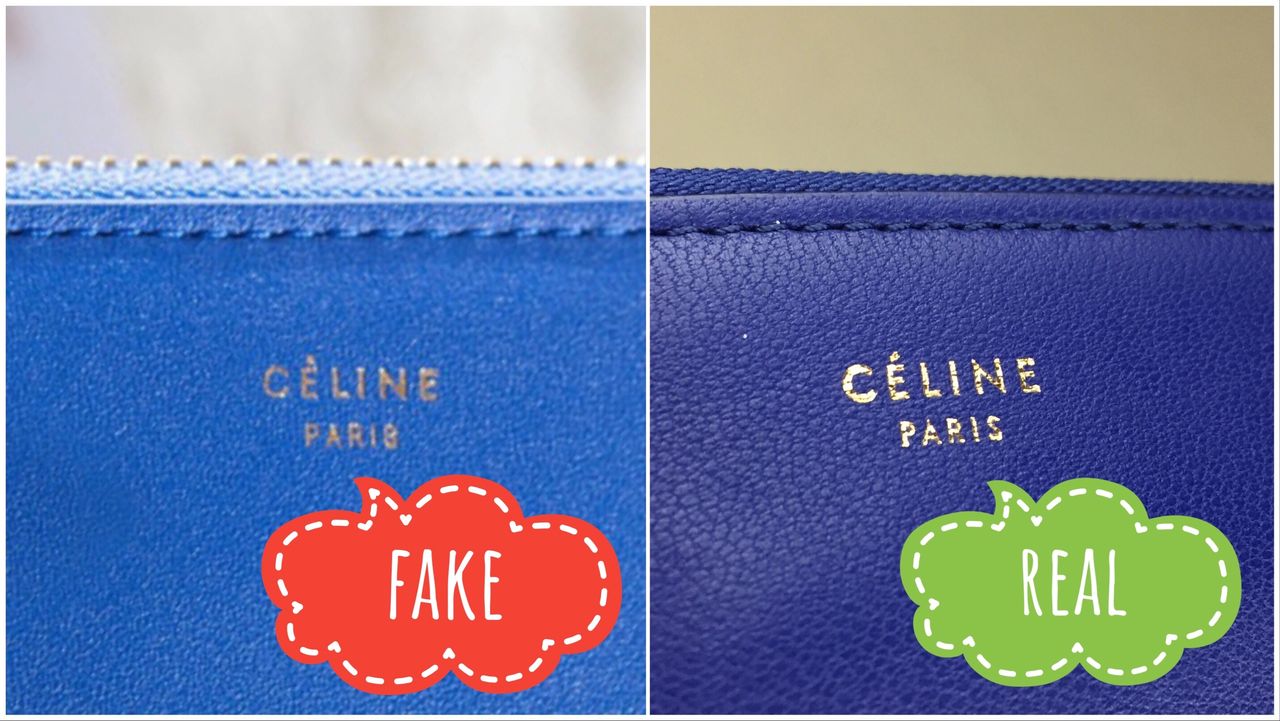 – "CELINE. Made in Italy" – That's the usual inside stamp.
"Made in Italy" can often be stamped separately inside or outside and it is totally OK.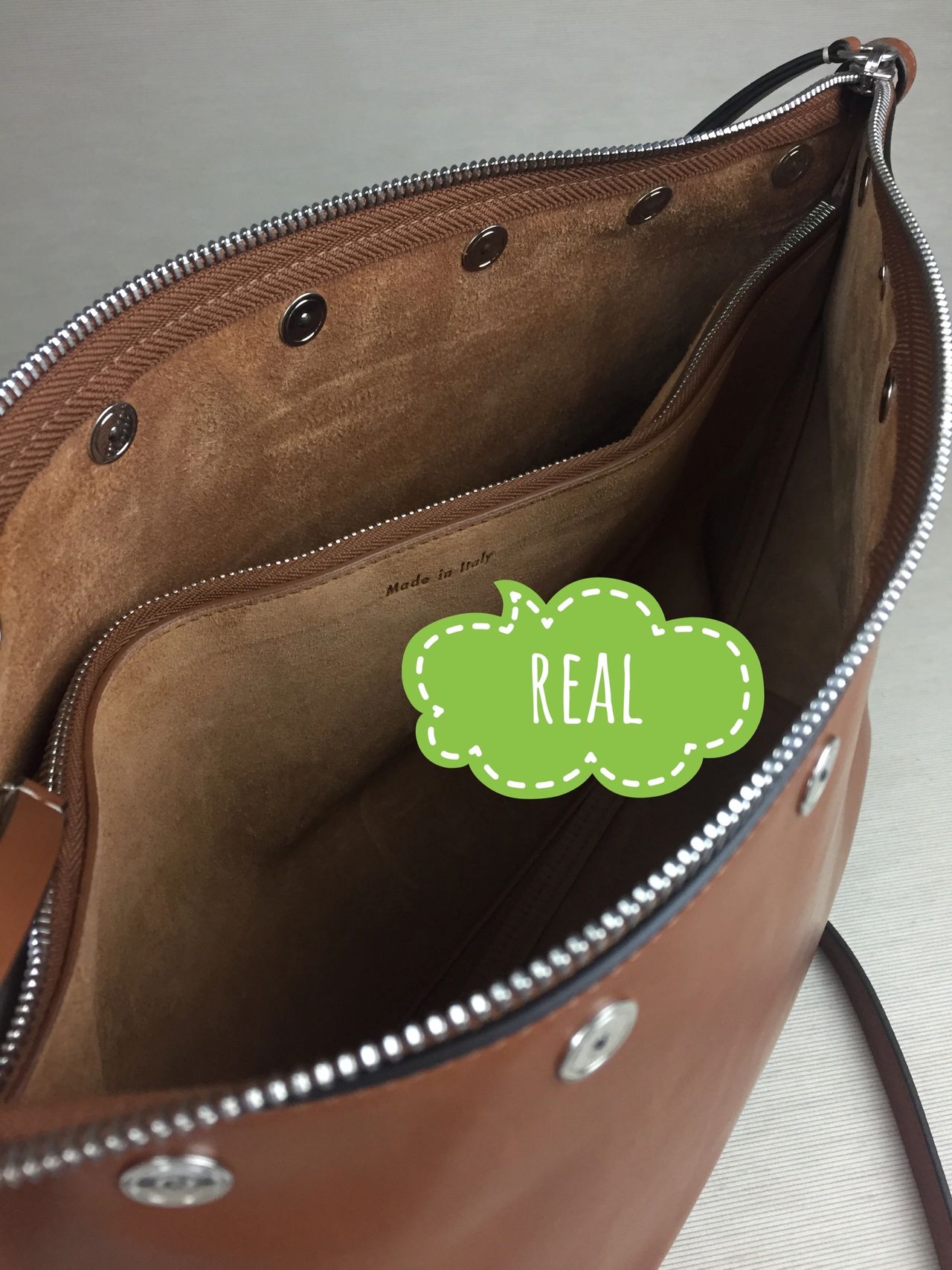 – Check the exact logo comparing it to the photo of guaranteed authentic one, for example at monalisalikes.com Check the boldness of letters, distance between them and the font. It's pretty easy.
– Talking particularly about Trio crossbody bag, it should have a stamped logo in each of the three pockets.

5. Nappa leather
Most of the times CELINE Trio messenger bag made from soft lambskin. Rarely – from grained leather, but also very soft. If the photos show stiff or hard grained leather, you'd better look for a better place to buy.
6. Tags, bags and papers.
In case of CELINE tags – less is more. The bag is usually accompanied by a foldable tag with model sticker on it. And a grain paper care booklet in an open-side envelope with stamped logo on it. The envelope itself always has one top corner cut. If the bag comes with authenticity cards, brochures, certificates, you'd better keep the money, not the bag. CELINE bags do not have all of those.
7. The authentic dust bag
The authentic dust bag is white, made of thick white cotton with printed logo and ribbon tightening. Check the font of the logo, thickness of the letters and distance between them.
8. Small details to complete the check:
NO plastic wrap on the shoulder strap
NO screws in shoulder strap
NO weirdly shaped zipper pulls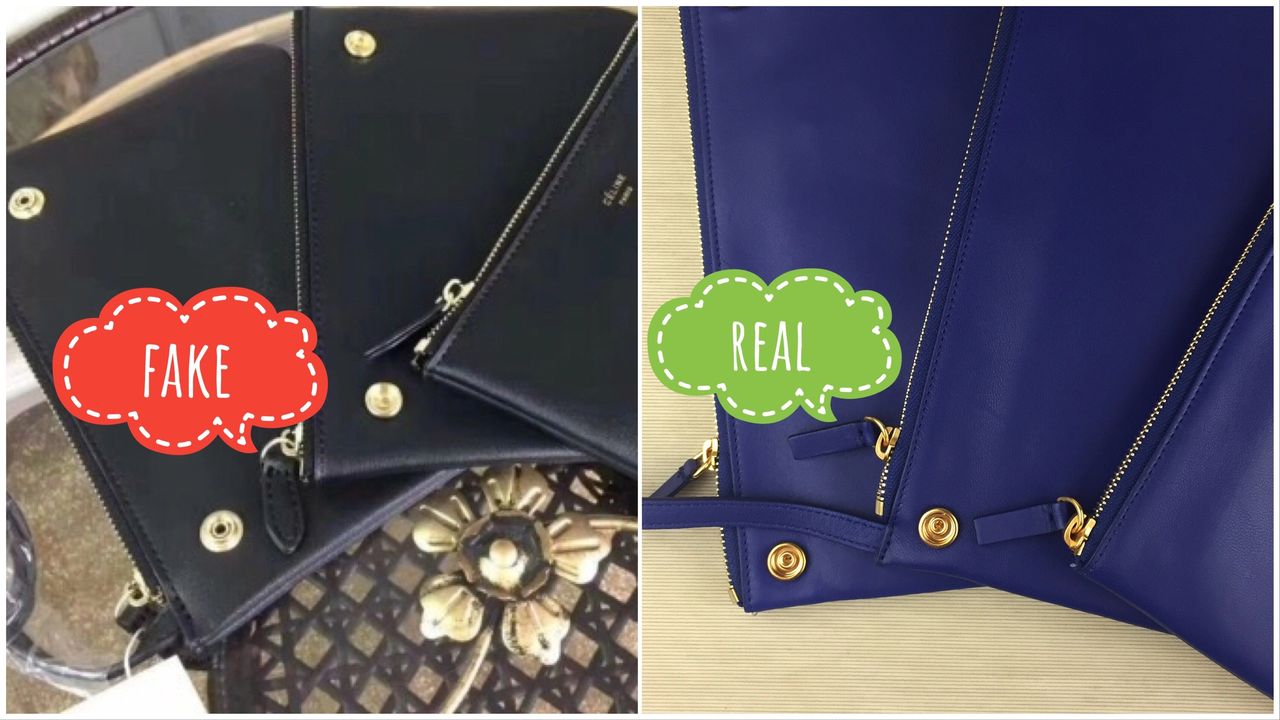 NO stiff shoulder strap that always remains zigzag looking
NO uneven zippers.

And the main thing about authenticity is WHERE you buy. Choose Monalisalikes.com for the best choice of authentic designer bags at unbeatable prices.
GET 10% DISCOUNT on your first purchase when you sign up for our newletter on the bottom of our
Homepage
More Articles
We divided our catalog in multiple categories for a better experience
Subscribe to our Newsletter and get -10% OFF your first purchase
Stay updated with newest arrivals and exclusive designer deals.